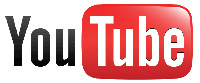 Patron:
Partners:

Lux partners: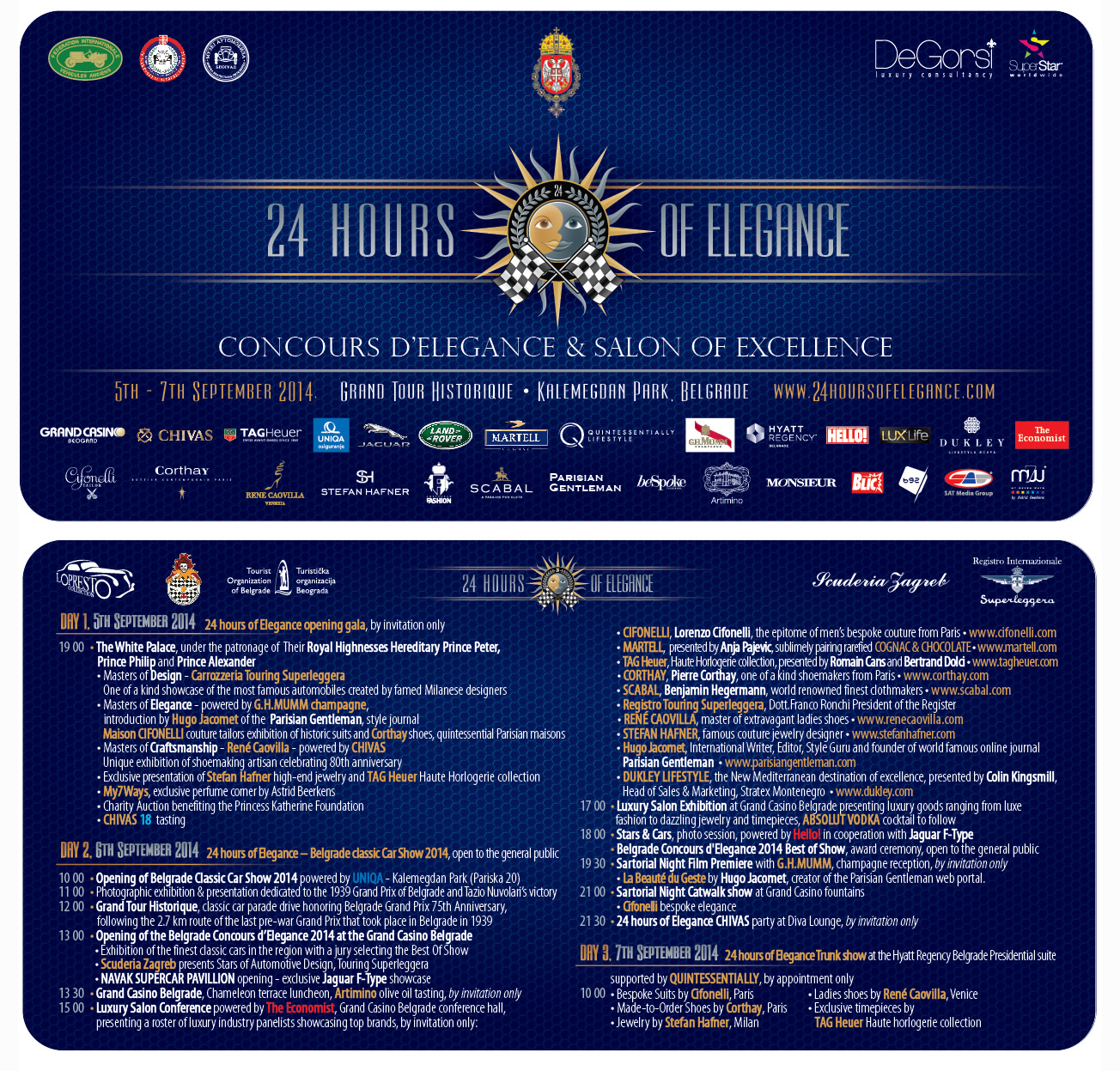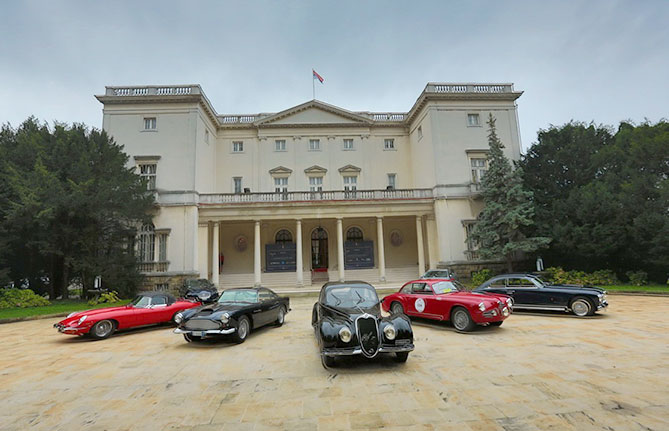 The fourth edition of the glamorous event "24 hours of Elegance - Concours d'Elegance & Luxury Salon," proven to be the finest event ever in this part of Europe. This exclusive event, curated by Alex Dordevic and Degorsi luxury consulting, is held at the Royal palace under the patronage of His Royal Highness Hereditary Prince Alexander, and with great support of Grand Casino Belgrade and Tourist Organization of Belgrade. Entire event is dedicated to a handpicked exclusive selection of top brands that are globally recognised for their supreme quality, craftsmanship and detail, allowing guests to share their passions in classic cars culture, elegance, style and refinement.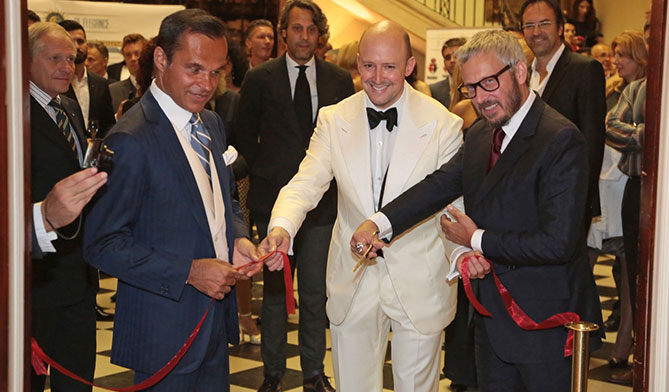 This year's "24 hours of Elegance" commenced at the Royal White Palace on Friday, September 5th, with truly international selection of most luxurious brands. The French style was the inspiration for this years edition, and it was highlighted by the exhibition of historic suits by the emblematic parisian Maison CIFONELLI, in presence of Lorenzo Cifonelli, along with sublime Corthay shoes, whose designer Pierre Corthay, was introduced by style master Hugo Jacomet, of Parisian Gentleman fame, whose Beaute du Geste movie, dedicated to the Corthay's craftsmanship, was screened the following day.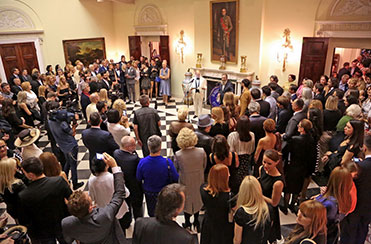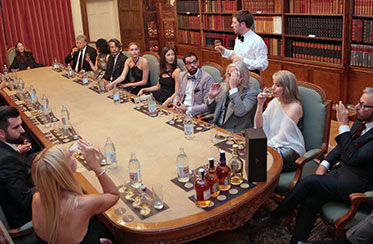 British style was presented by the international brand Ambassador Alex Robertson and its exclusive CHIVAS 18 tasting at the Royal library. At the courtyard, guests were greeted by the stunning Jaguar F-type, while Swiss craftsmanship was underlined by TAG Heuer latest Haute Horlogerie pieces. Mesmerizingly beautiful destination of excellence, DUKLEY on the coast of Budva, shown interesting display of paintings of the location, prompting all guests to visit Montenegro right away.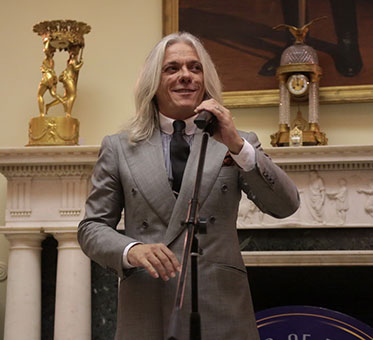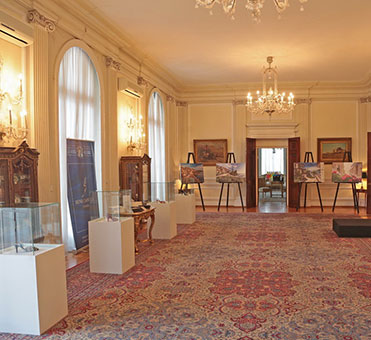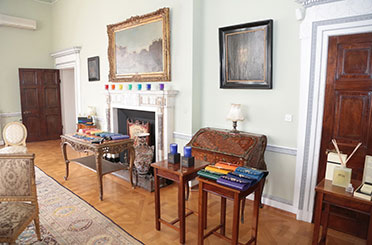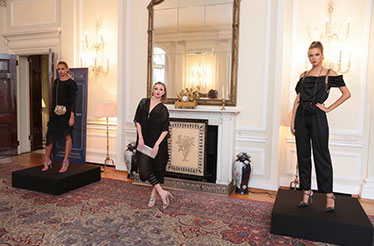 Italian elegance part of the evening, curated by Cris Egger, was dominated by great craftsman of luxury shoes, Rene Caovilla, presenting 80th anniversary fanciest creations. Top models tempted patrons by the stunning jewellery pieces, designed by couture jeweller STEFAN HAFNER, and sublime perfume and accessories collection My7Ways by Astrid Beerkens. Furthermore, guests viewed a unique selection of classic cars by world-famous coachbuilder from Milan - Carrozzeria Touring Superleggera, presenting stunning Aston Martin Db4 and Alfa Romeo 6c 2500.
On Saturday, September 6th , "UNIQA Belgrade Classic Car Show 2014" took place at the entrance to the ancient Kalemegdan Fortress.
Highlight of the event was "Grand Tour Historique," marking the 75th anniversary of Belgrade Grand Prix, held in 1939, with a unique a classic cars parade around Kalemegdan fortress, following the same 2.7 km route of the last Grand Prix formula racetrack.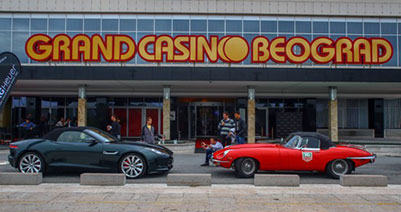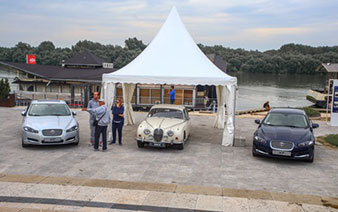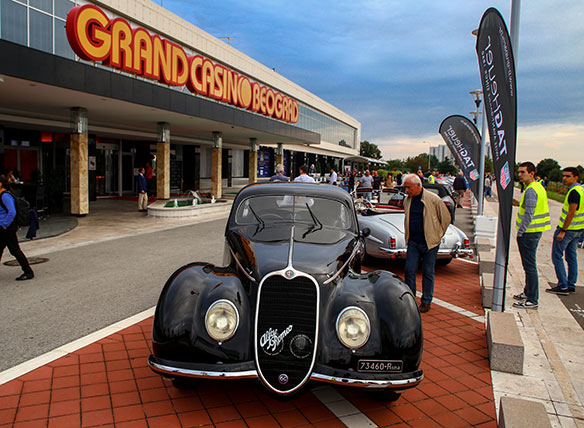 The entire parade continued across the river to the Grand Casino Beograd (a major partner of the 24 hours of Elegance, since inception), where "Concours d'Elegance 2014" gathered finest international and local classic cars collectors. Audience was thrilled by 1952 FERRARI 212 INTER GHIA COUPE EXPORT LUNGO, from a Anthon Hertzberger collection, however the jury awarded "Best of Show 2014" to the Corrado Lopresto's 1938 Alfa Romeo 6C 2500 Touring.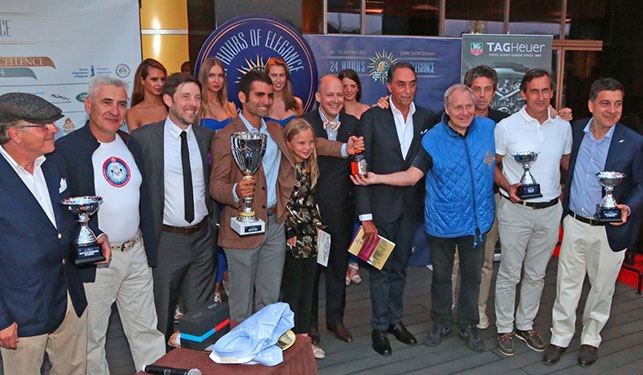 The second part of the day was devoted to our "SALON OF EXCELLENCE" in partnership with The Economist magazine, including eminent panellists, presenting top luxury brands from around the world: maisons from France – CIFONELLI, masters of bespoke tailoring from Paris; CORTHAY, masters of unique handmade shoes; SCABAL, prestigious cloth makers from Bruxelles; MARTELL,one of the oldest cognacs in the world, would be paired with chocolate just for the occasion; TAG Heuer haute-horlogerie exquisite wrist-watches and Stefan Hafner, renowned couture jewellery designer.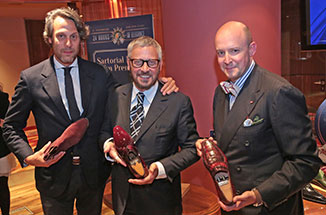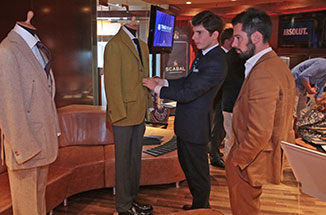 Special guest at the Salon of Excellence will be famed shoe designer Rene Caovilla, master of ladies' extravagant shoes. New segment at the Salon, will be Destinations of Excellence, presented by Colin Kingsmill, of DUKLEY LIFESTYLE, a New Mediterranean hotspot on the coast of Montenegro. Following the conference, visitors enjoyed the luxury products showcase, sipping ABSOLUT Vodka cocktails.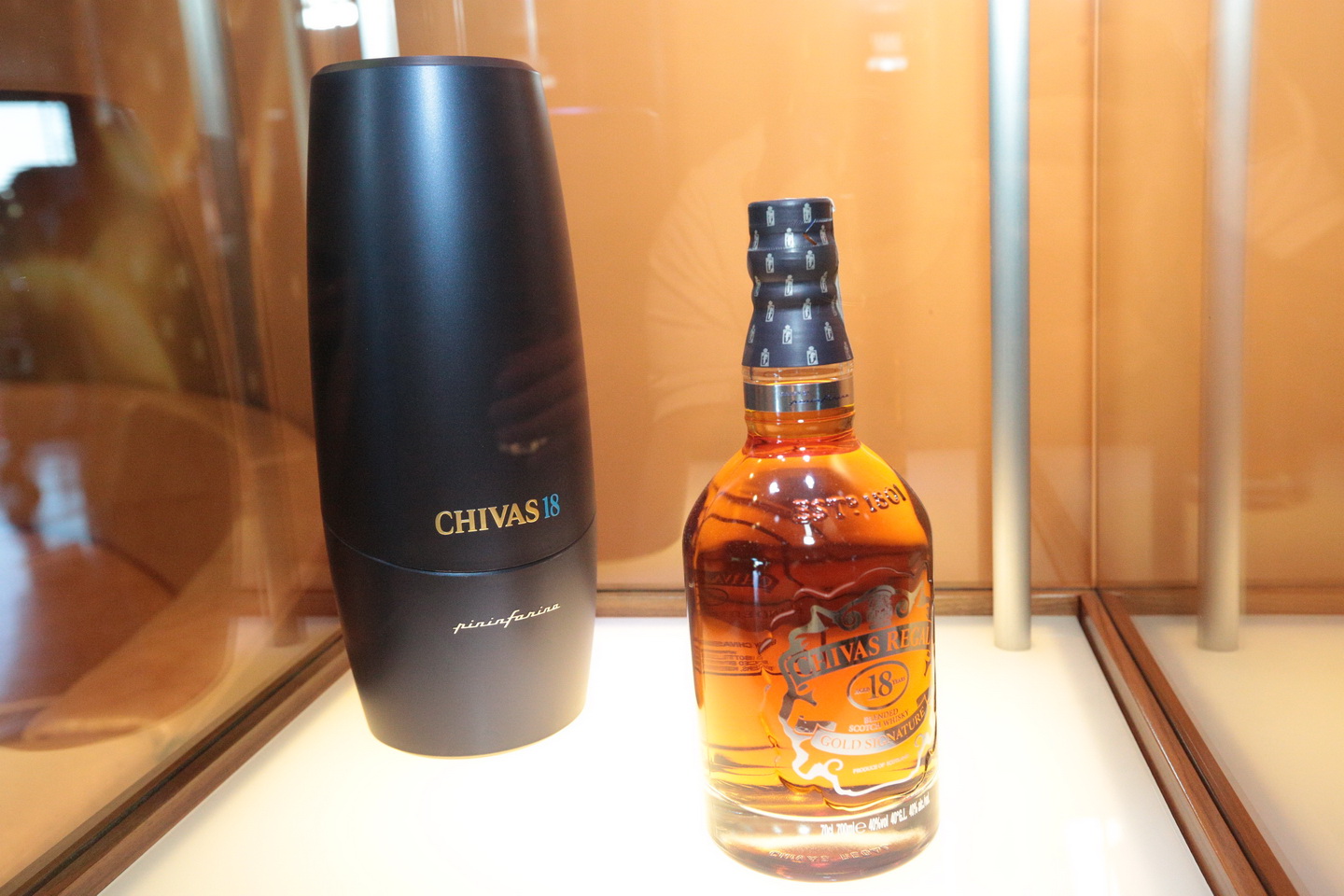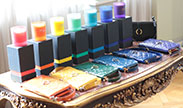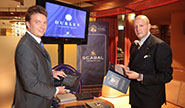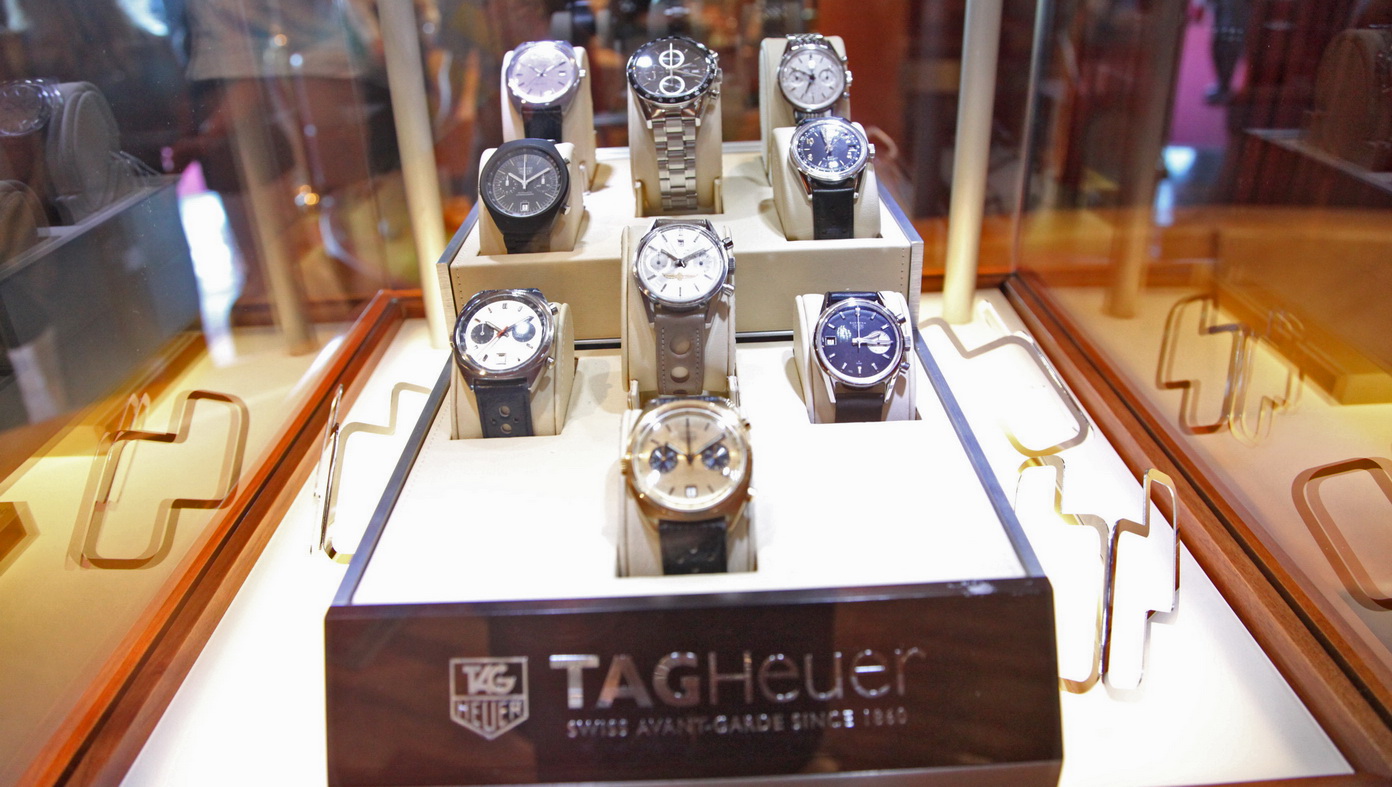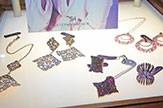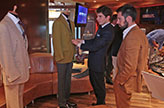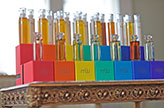 The most glamorous part of the evening was men's elegance catwalk-show by Cifonelli, a true Parisian sartorial stars, held In front of the Grand Casino fountains. Once again, slick and exclusive space of Grand Casino glittered with beautiful models.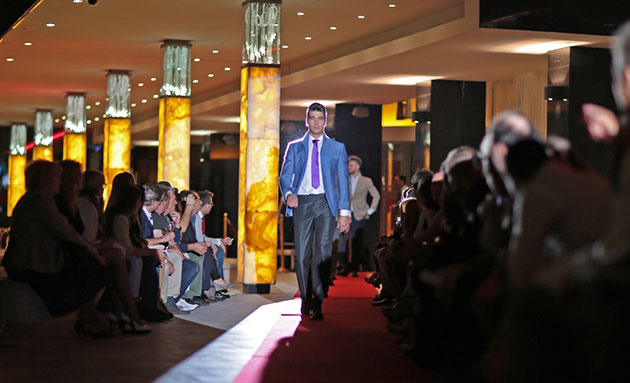 And as a cherry on top, the "24 hours of Elegance CHIVAS party," held at the Diva Lounge staged a wonderful ending to this unique event, combining different spheres of luxury and elegance into an unforgettable evening.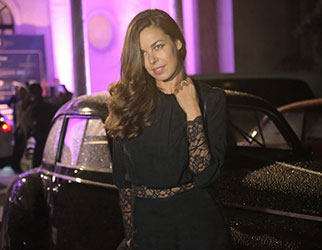 Winners of the Belgrade Concours d'Elegance 2014, were later treated to a refined fusion dinner, by the famous chef of the W restaurant, current hotspot of Belgrade.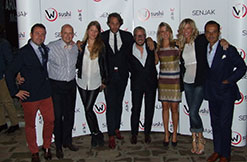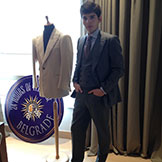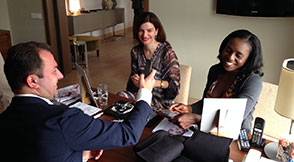 Before departure, all international guests and connoisseurs gathered on Sunday , September 7th, in conjunction with Quintessentially concierge group, at the Hyatt Regency presidential suite for a unique Masters of Elegance TRUNK show. Some were fortunate to head home with some stunning new wardrobe.
By general consensus, 24 hours of Elegance 2014, to all of them provided uniquely rarefied perspective of Belgrade, making them the most desirable ambassadors of our vibrant city worldwide.