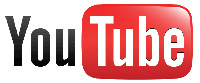 Patron:
Partners:

Lux partners:



Media partners:



"ZENITH 24 hours of Elegance 2015 by CHIVAS"

--------------------------------------------------------------------------------------------------------------------------------------------------------


City of  Belgrade-the SouthEastEuropean capital of cool- hosted the 5th jubilee edition of "24 hours of Elegance - Concours d'Elegance & Salon of Excellence" event.  This three-day spectacle, founded by Alex Dordevic of DeGorsi Luxury Consulting, dedicated to the classic car culture, refinement and quality, was held as of September 11-13, under the auspices of Crown Prince Alexander II and Princess Katherine,   in partnership with Grand Casino Beograd.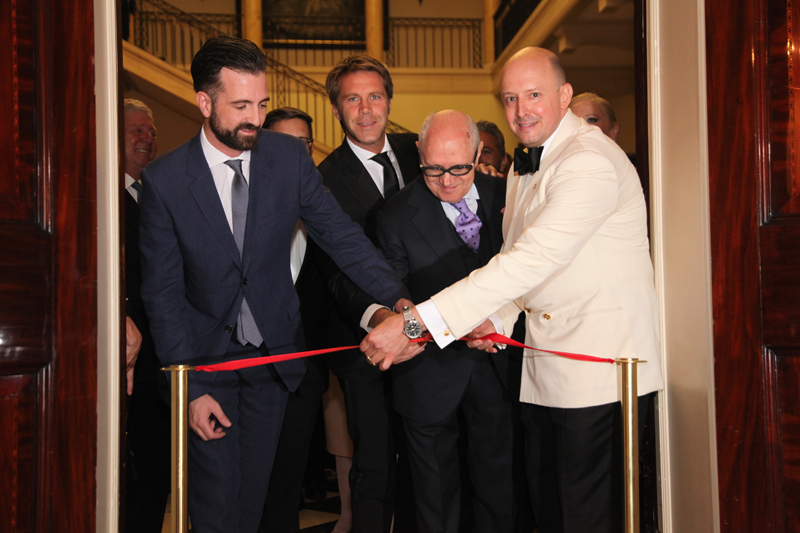 Zenith 24 hours of Elegance by Chivas, is a global event dedicated to the prestigious brands, which are the synonyms of supreme quality manufacture and craftsmanship of details.Gathering commenced at the White Palace, on Friday, 11 September 2015, under the patronage of their Royal Highnesses, Crown Prince Alexander and Princess Katherine, by vernissage of the unique exhibition of the supreme handmade clothing of the renowned Maison of Elegance LIVERANO & LIVERANO, along with the superb quality gentlemen shoes of STEFANO BEMER of Florence, with the support of G.H. MUMM champagne.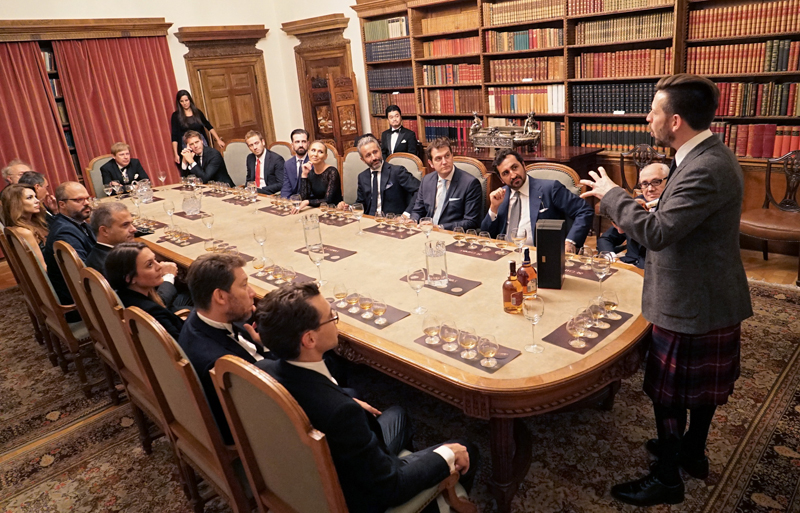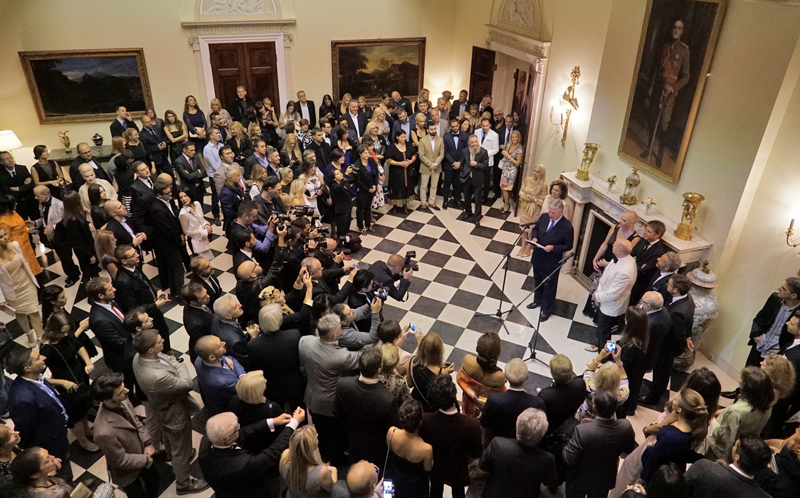 In the presence of Alex Robertson, CHIVAS international Brand Ambassador, VIP tasting of CHIVAS whiskey selection was held.  Special accent was placed on the 300th anniversary of the foundation of the most famous maison of Cognac MARTELL, and in honour of this occassion Mr. Christophe Pienkowski, International Heritage Brand Amassador revealed some of the secrets of this supreme brand.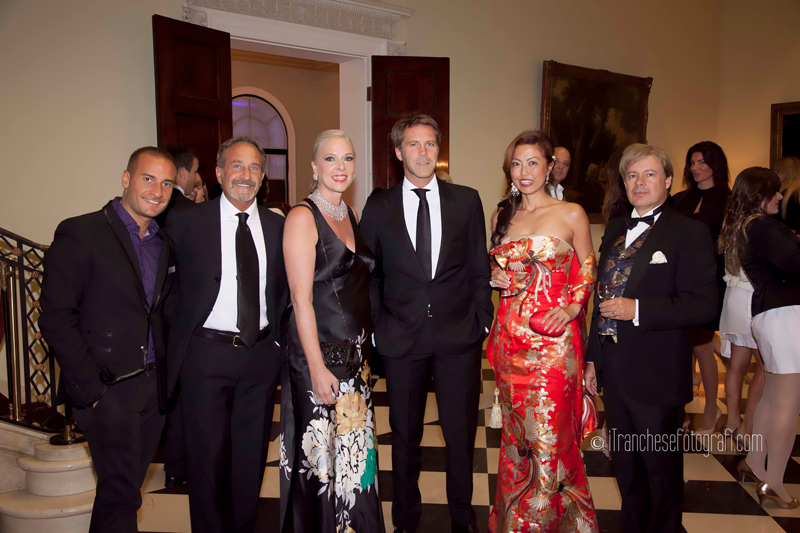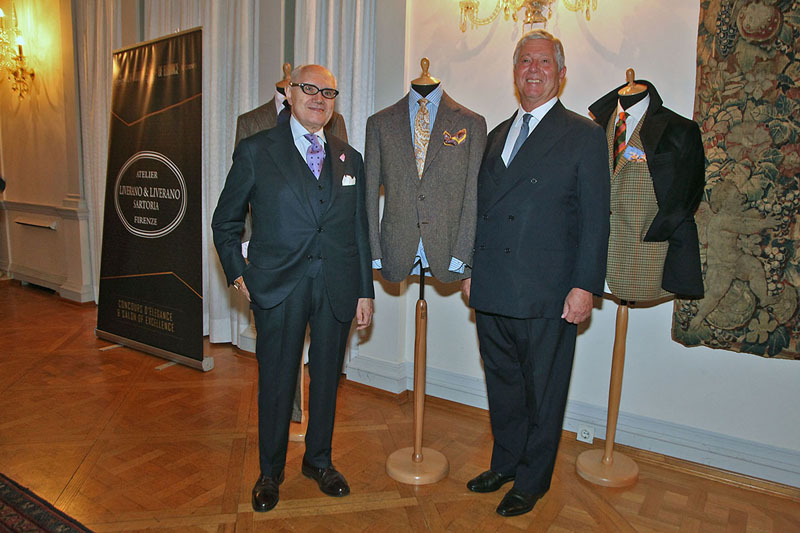 Special VIP guest was the Prince EMANUELE FILIBERTO DI SAVOIA, heir to the king of Italy, who presented his latest project, more or less unexpectedly, the line of cashmere T-shirts  as an ultimate discrete chic. Prince Emanuele's family connection with Royal family of Serbia are due to the fact that his grandmother, last Queen of Italy Helen of Savoy, was a daughter of King of Montenegro who is directly connected to the Serbian throne.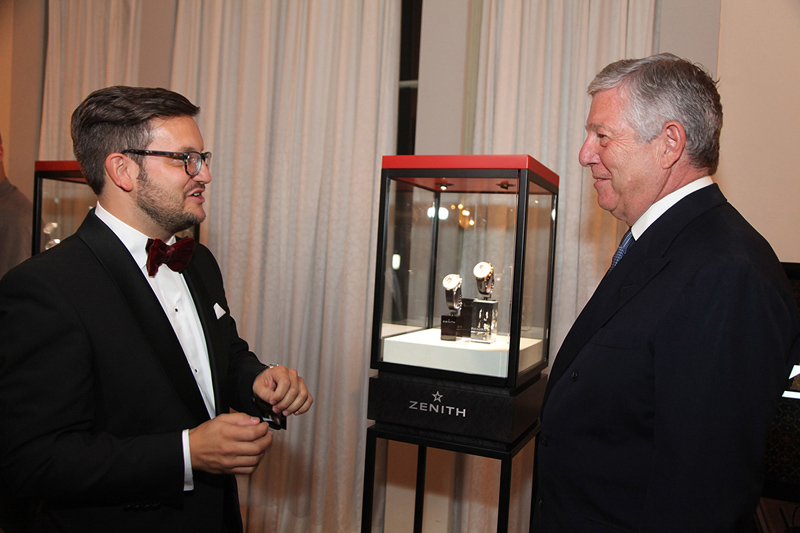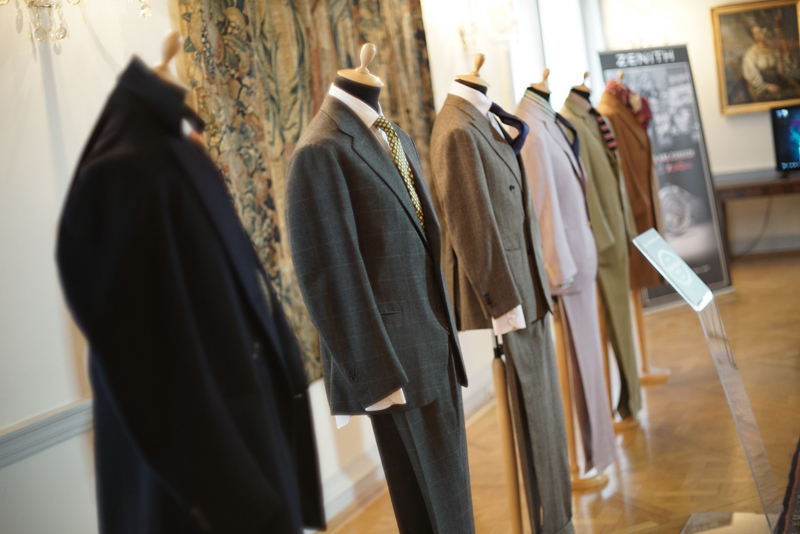 The jubilee fifth edition was dedicated to the extraordinary achievement of ZENITH watches, which celebrate 150 years of El Primero mechanism that has changed watch industry.  The visitors shall have the opportunity to see marvelous forms and colours of the supreme, precious jewelry of PASQUALE BRUNI, while DUCCIO VENTURI, specialist in making luxury ladies shoes  was a special catwalk partner of the evening along with HM make Up of Luciano Carino and amazing photographer Edoardo Tranchese, creating uniquely chic looks. Special dessert for hedonists was a presentation of the Milanese barber's shop-laboratory "Antica Barbieria Colla", which has over 100 years long history of the ceremonial care of real gentlemen.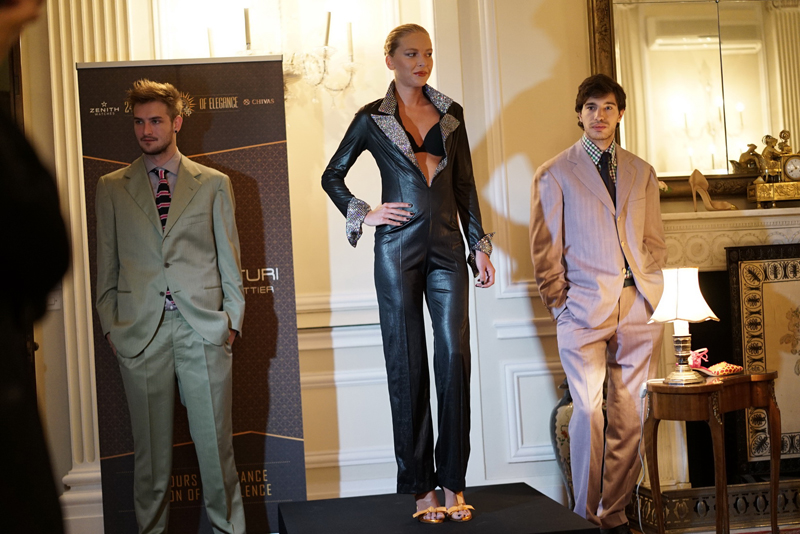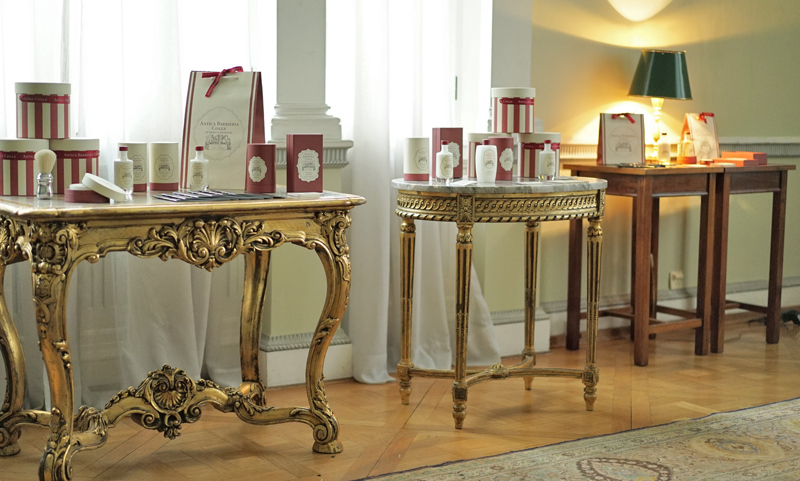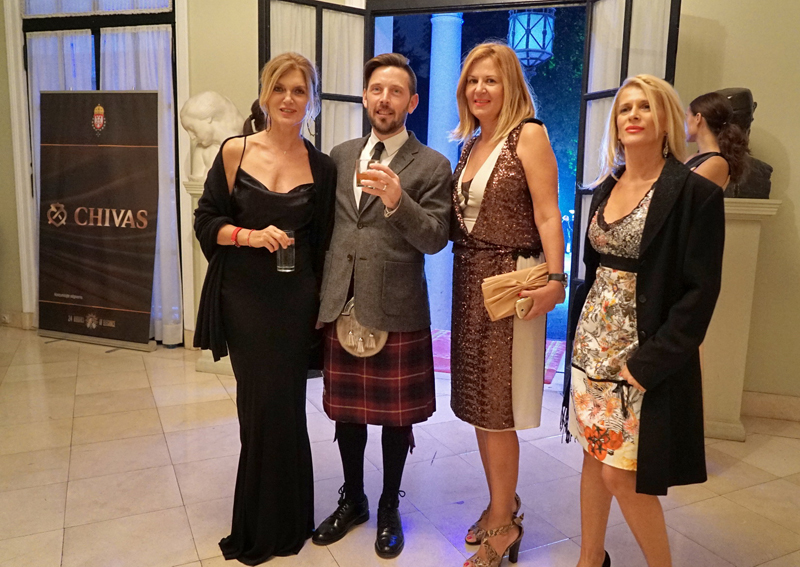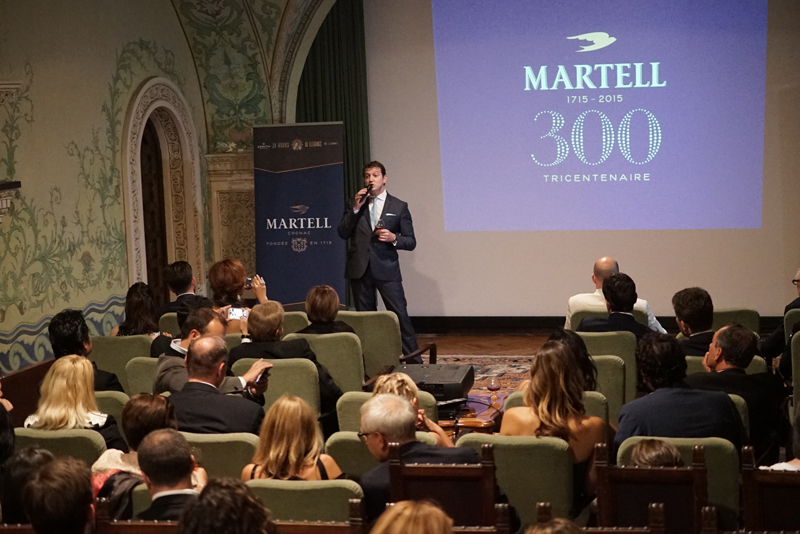 At the Royal Palace, the evening part of our event will include charity auction followed by the presentation of the classy jewelry designer PASQUALE BRUNI, in fantastic choreography by famed stylist Filip Maksimovic and his team. All collected proceeds were donated to the "Princess Katherine Foundation", while Liverano bespoke suit and the latest CHIVAS 12 pack inspired by the luggage of Globe-Trotter company, was among the most attractive lots . During the evening time in the celebrated cinema hall of the Palace, a documentary movie "I colori di Antonio",  a film story about Antonio Liverano, famous maestro in tailoring from Florence, by the author Gianluca Migliarotti, drew applauses of numerous VIP guests.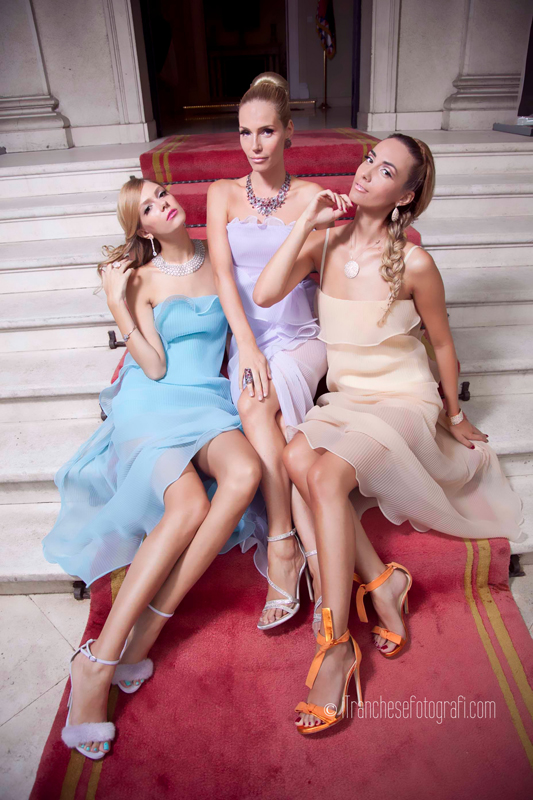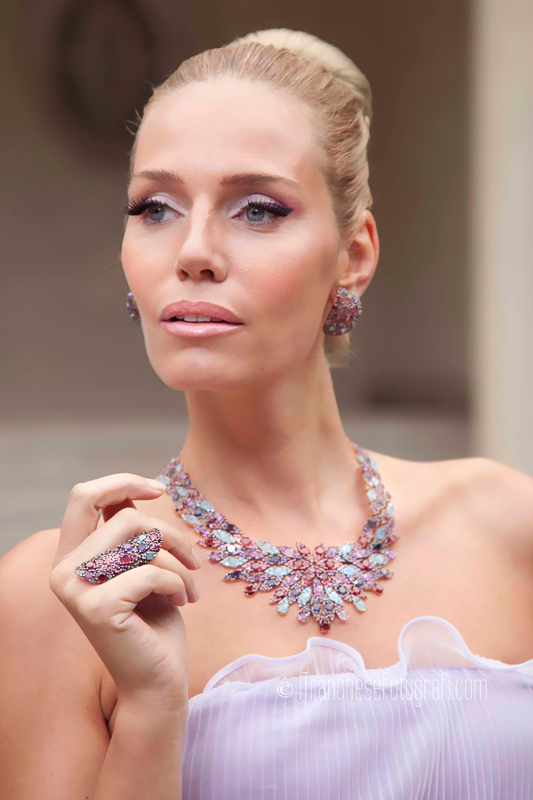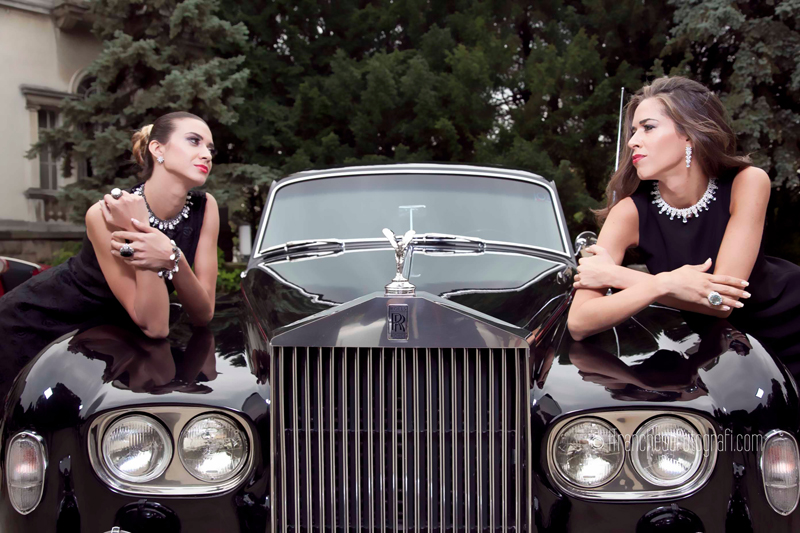 Saturday, 12. September was marked by "Belgrade Classic Car Show 2015", under the auspice of JAGUAR and UNIQA osiguranje (Insurance), started celebration of 76 years of Belgrade Grand Prix Formula, in cooperation with the Serbian Federation for Historic Vehicles, Museum of Automobiles in Belgrade and strongly supported by the Tourist Organization of Belgrade (TOB). The exhibition of photographs dedicated to the book, which is to be published, « Belgrade Contest of Elegance Between the Two Wars » of Miroslav Milutinović, was among the highlights. Grand Casino Beograd for fifth time hosted the prestigious car show of Zenith 24 hours of Elegance, which is dedicated to "CHIVAS Concours d'Elegance 2015", exhibition of the most beautiful models of classic cars, selected specially for this occasion.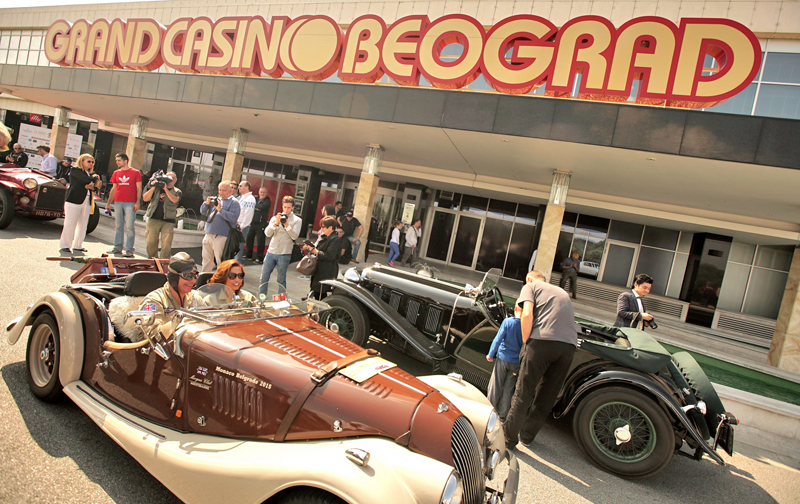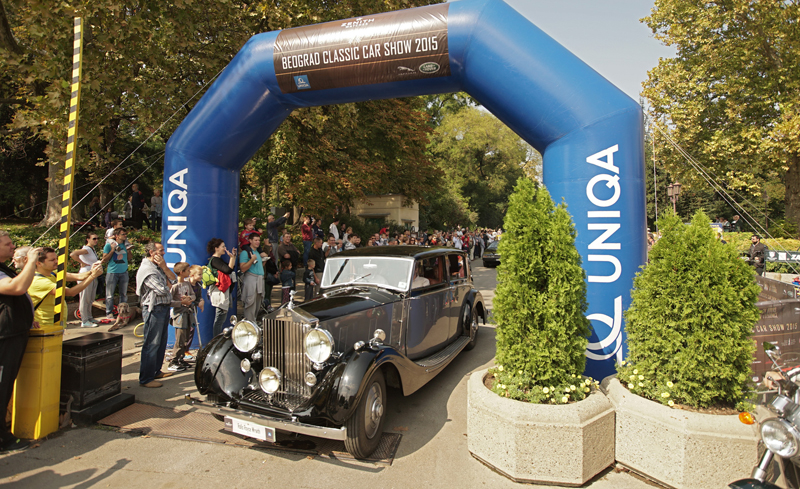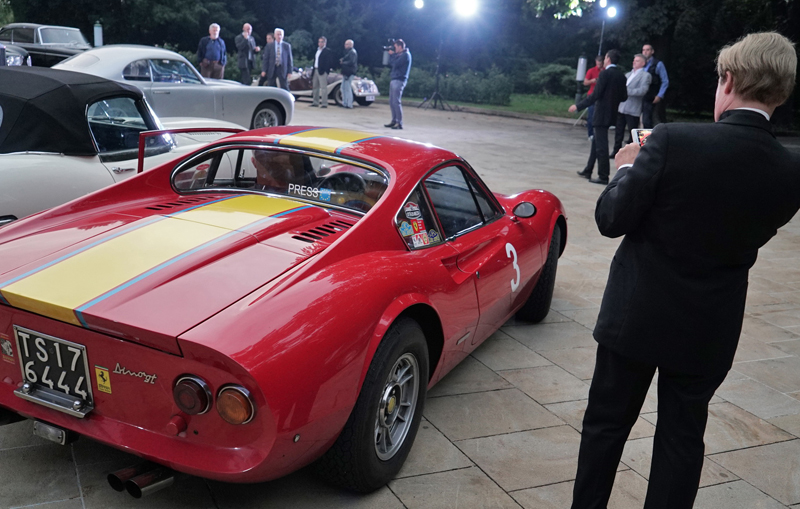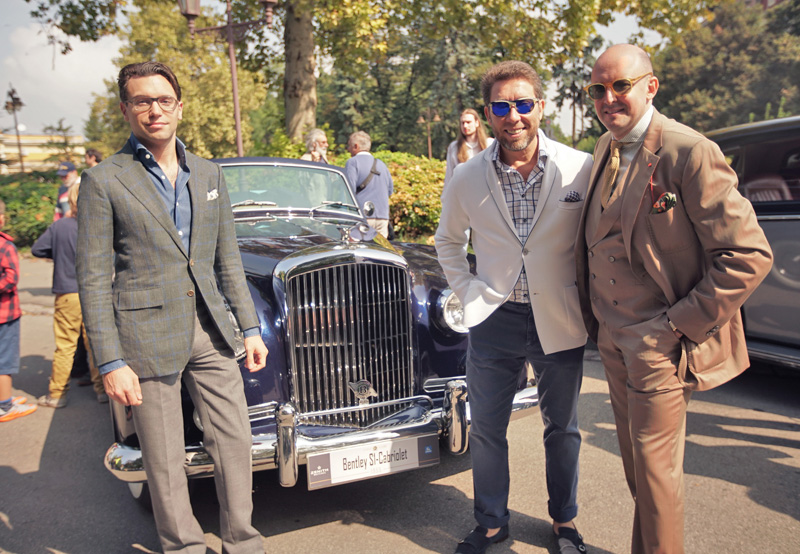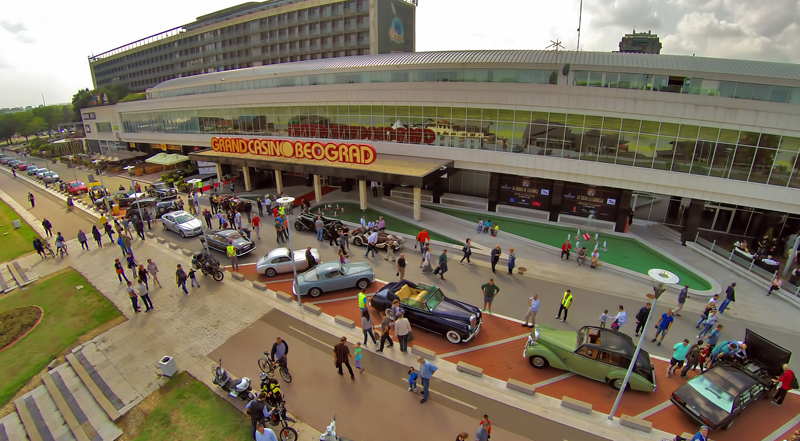 Giuliano Bensi, worldwide recognized collector with the model 1948.CISITALIA 202 sc, the only one which by its design has deserved to find its place in New York Museum MOMA, won the CHIVAS Best of Show.
Other winners were 1964 Rolls Royce Phantom III, Franco Lombardi with Ferrari Dino, racing pearl, 1955 Bentley S1 Convertible by James Young of Saso and Maria Hrovat from Slovenia, Lancia Lambda from 1928, winner in 2014. Mille Miglia that cam from Florence.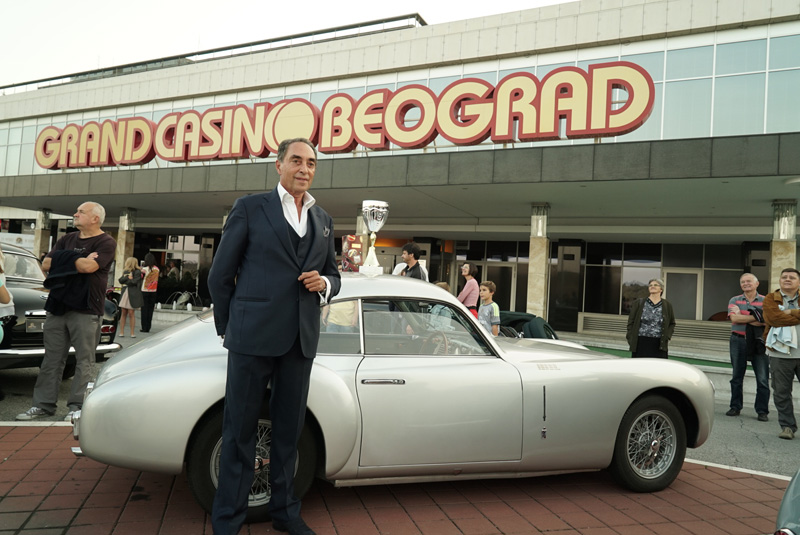 The second part of Saturday, 12. Sepetmber, in the beautiful ambience of Grand Casino Beograd, which hosted the most prestigious world brands five times until now, was a setting for another edition of "Salon of Excellence " in partnership with the magazine The Economist and strong support of ABSOLUT and LUXLIFE.rs
At the conference and exhibition of luxury objects, numerous panelists from the industry of luxury introduce prestigious maisons from the entire world, such as:
ZENITH – exclusive wrist watches which celebrate this year 150th  anniversary  since the creation of their famous  El Primero mechanism, LIVERANO&LIVERANO masters of bespoke suits – synonyms of men's elegance the founder of which Mr.Antonio Liverano was with us. 
MARTELL cognac, one of the oldest cognac brands the world over, which shall celebrate this year 300th anniversary of its exictence and which was presented by the international ambassador Christopher Pienkowski.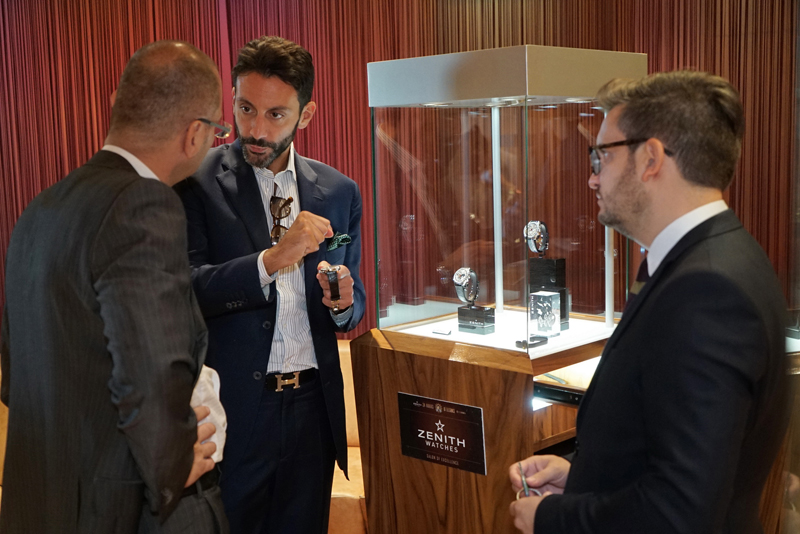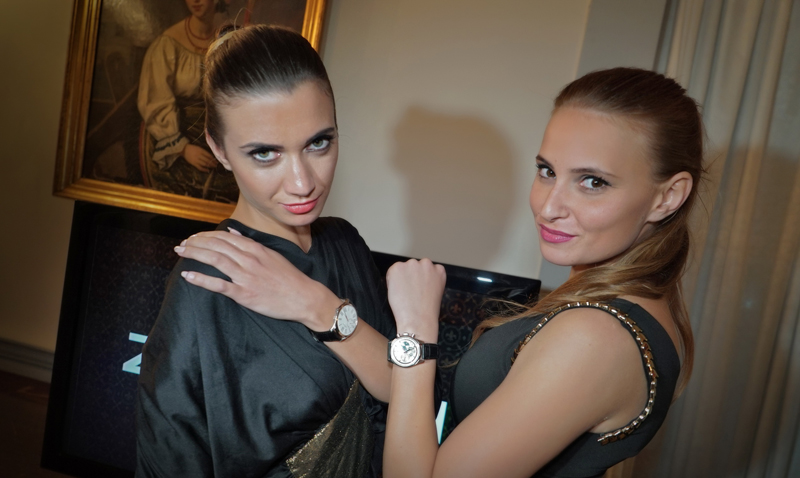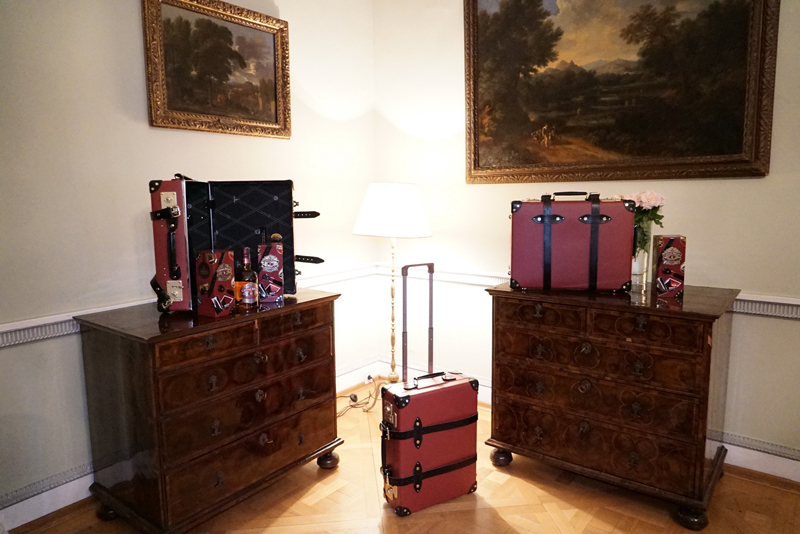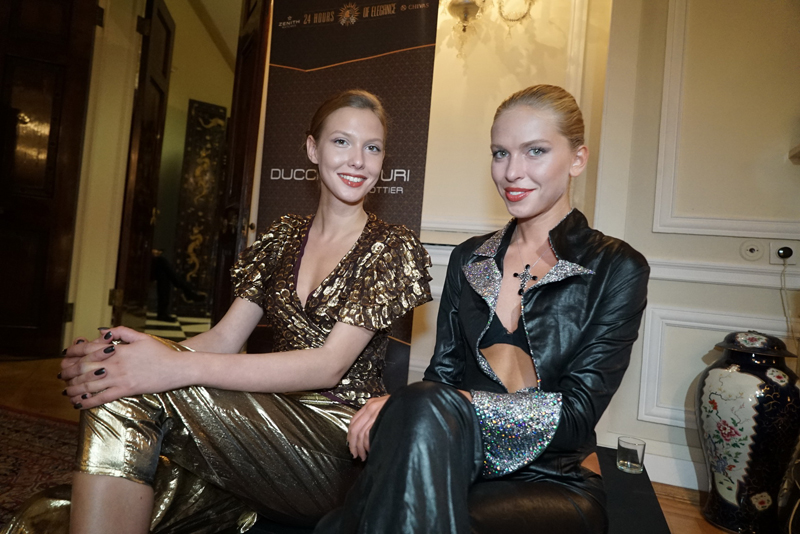 STEFANO BEMER represented by CEO Tommaso Melani, maestro who designed superb men's shoes and successfully coupled beauty with functionality, showed his most attractive models of bespoke shoemaking. A Special guest will also be a designer of luxury and precious jewelry, PASQUALE BRUNI, presenting their most exclusive line of jewelry, Also, Francesca Bompieri  revealed a small secret of the  "five stars" service,  legendary Milanese barber shop  "ANTICA BARBIERIA COLLA"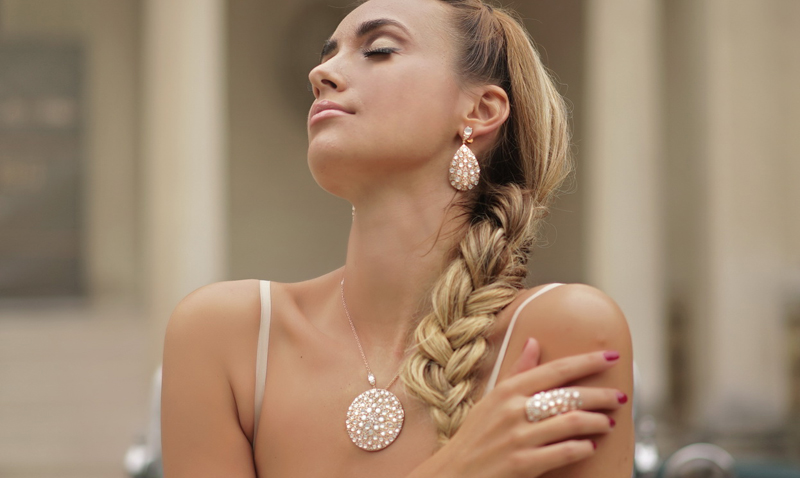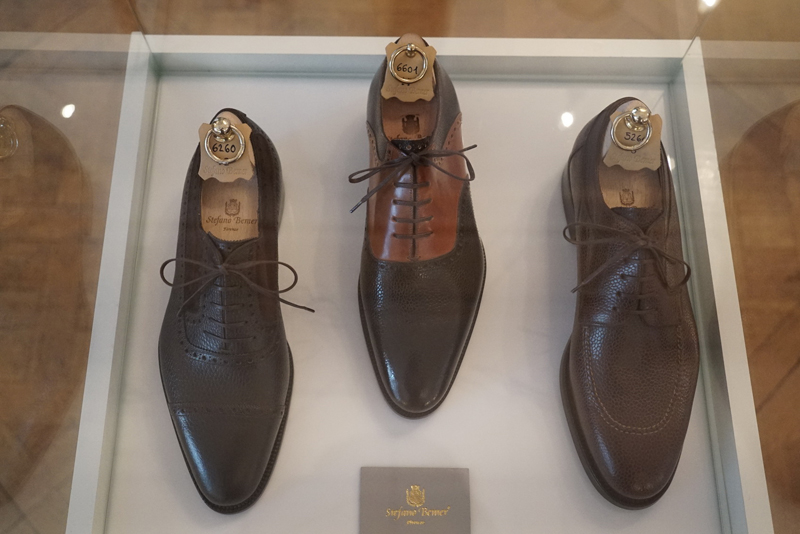 That same evening, VIP guests were treated to a presentation and gala dinner at the prestigious BELGRADE WATERFRONT complex, single most important real-estate development in this part of the world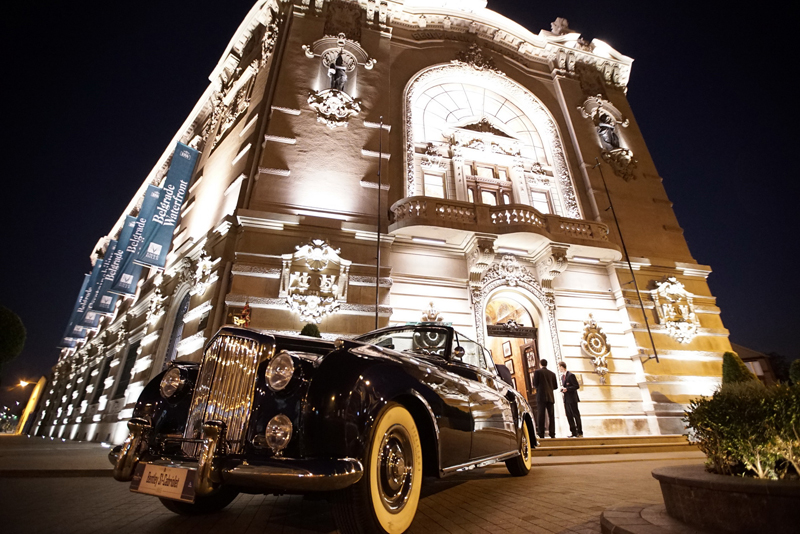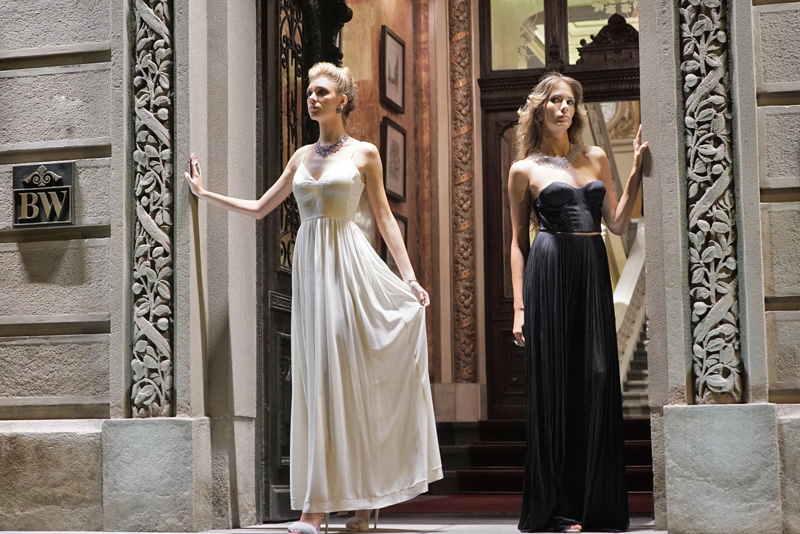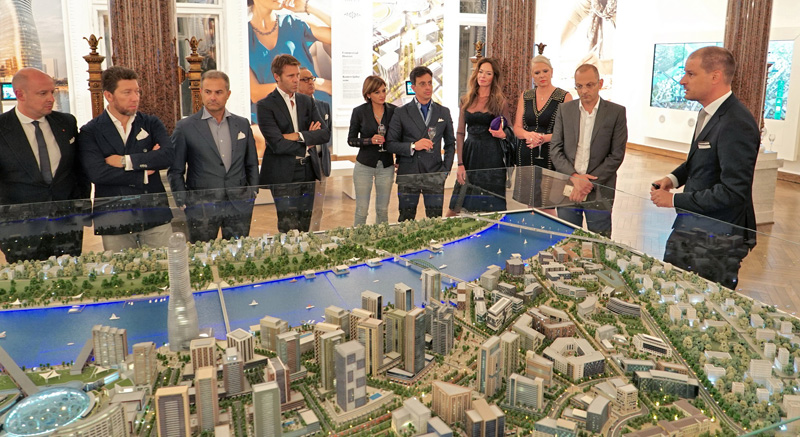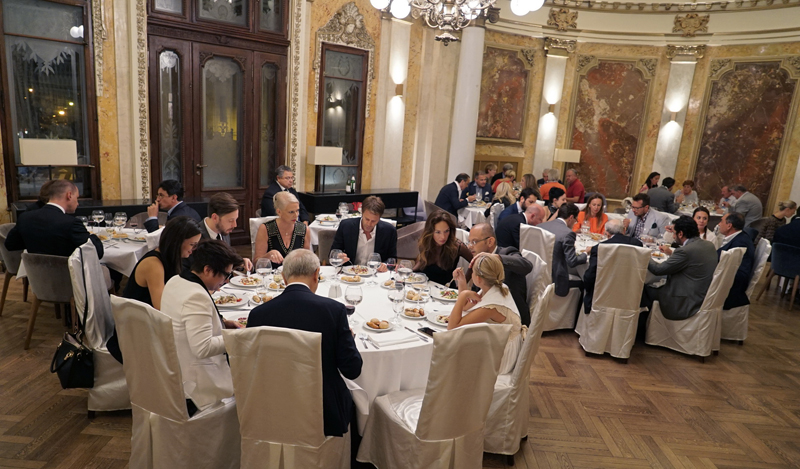 "Chivas Best of Show party" in the marvelous ambience of Diva lounge in Grand Casino Beograd, wrapped up the evening and was the wonderful closing of the Zenith 24 hours of Elegance 2015 by Chivas..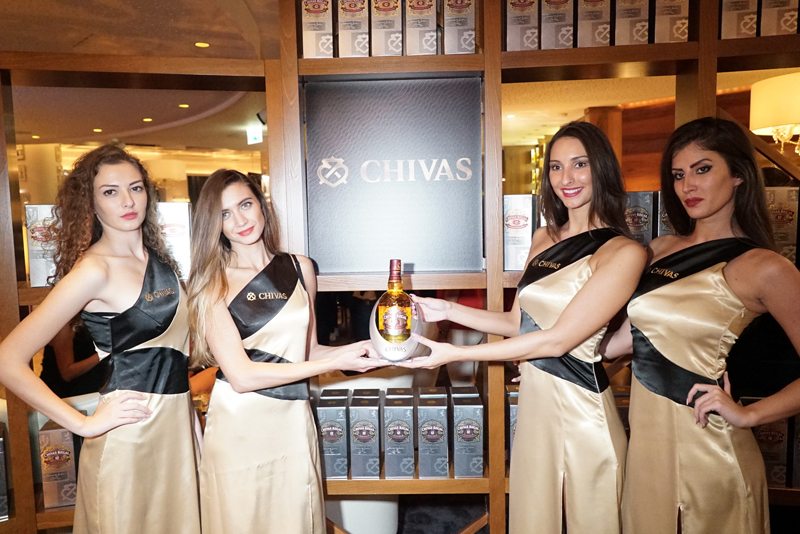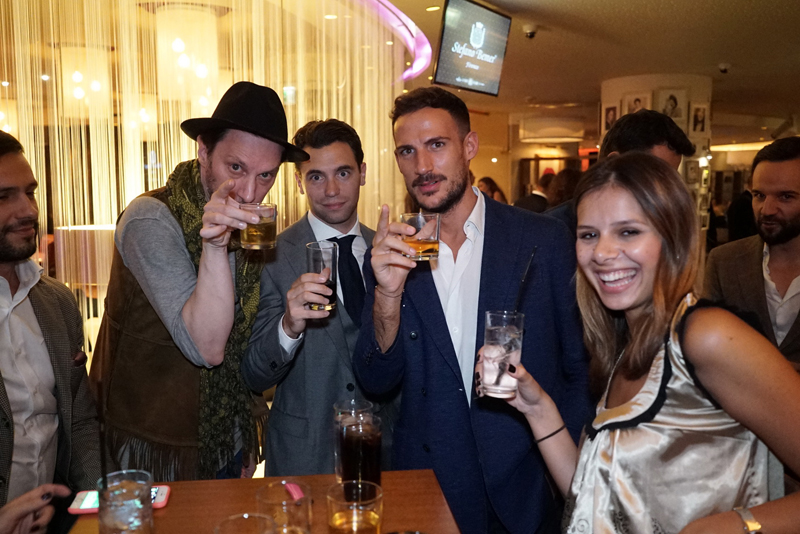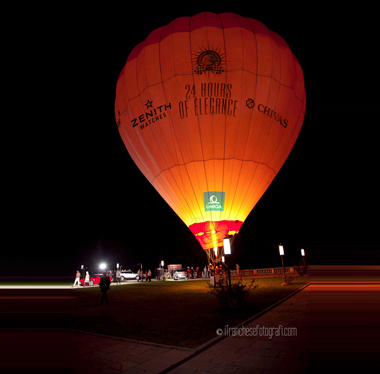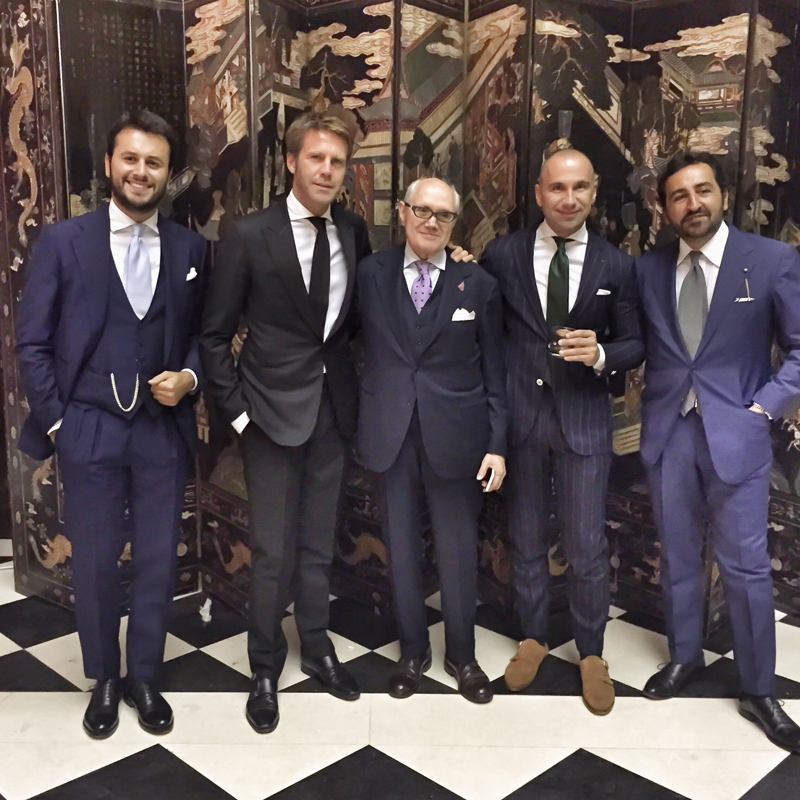 --------------------------------------------------------------------------------------------------------------------------------------------------------

Zenith, 150 years of daring!
Founded in 1865 by visionary watchmaker Georges Favre-Jacot, the Zenith Manufacture is renowned for the precision of its chronometers, for which it has been awarded 2333 chronometry prizes in just one and a half centuries of existence – the all-time record for pocket watches, on-board instruments and wristwatches alike.
Borne by the pioneering spirit of its founder, Zenith has written some of the main chapters in the history of watchmaking. In 1899, it launched its first pocket chronometer. Between 1910 and 1960, it designed on-board instruments for planes, cars, trucks and trains all over the world.
In 1969, its El Primero calibre, the first integrated automatic chronograph movement, earned the admiration and enthusiasm of connoisseurs. Nearly 50 years after it was created, it remains the only series-produced calibre capable of measuring short intervals to one tenth of a second. It is now an icon.
In 1994, Zenith launched the Elite ultra-thin automatic movement, its first computer-designed (CAD) calibre, which was lauded for its extreme thinness and reliability. More recently, its gyroscopic module, the Gravity Control, has proved itself one of the major horological advances of the 21st century.
And for 2015... To mark its 150th anniversary, Zenith has designed the Academy Georges Favre-Jacot in honour of its founder. With only 150 pieces available, the model embodies all of the star brand's considerable expertise.
Zenith also brings its daring spirit to life through a passion for competitive sports and extreme adventure - breaking the sound barrier, for instance. As Official Timekeeper for the major historic rallies, it enjoys a close relationship with the world of vintage cars, with which it shares its values. Daring, authenticity and pleasure are the values that define Zenith, running through everything it has done since 1865.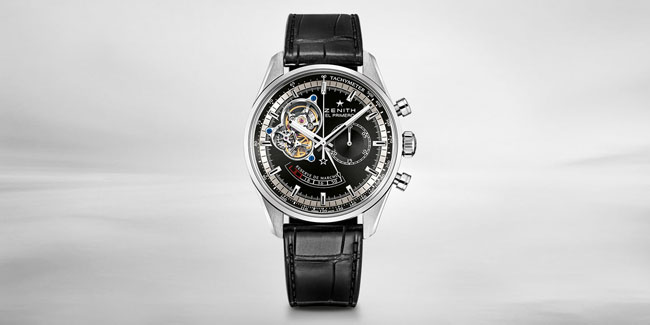 --------------------------------------------------------------------------------------------------------------------------------------------------------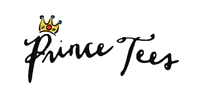 Enzo Fusco and Emanuele Filiberto of Savoy present the Prince Tees FW 2015 Collection
Prince Tees, the brand developed from the creative partnership of the entrepreneurial designer Enzo Fusco and Emanuele Filiberto of Savoy, is presenting its new winter collection at the 87th Pitti Immagine Uomo for the first time.

For Fall-Winter 2015, the capsule collection of cotton and cashmere t-shirts, which are already must-have items, is enriched with colours and styles and showcases further experimentation into graphic designs.

A new feature of the season is the new garment-dyed sweatshirt, created using the latest digital graphics techniques, which is very soft and warm with a vintage look created by the visible stitching and faded colours.

Each item in the collection is meticulously crafted and made entirely in Italy, and designed for a refined, elegant international clientele who love handcrafted, tailored products.

The t-shirts and sweatshirts are just the beginning of an adventure that will perhaps lead this new Italian fashion duo towards the creation of a total look, made entirely of cashmere and cotton.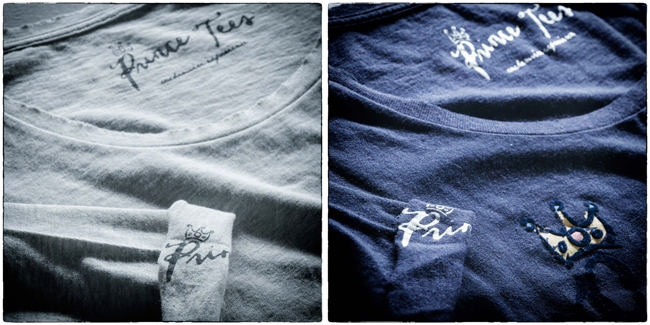 --------------------------------------------------------------------------------------------------------------------------------------------------------




Pasquale Bruni was drawn into the world of jewellery as a very young boy in the workshops of Valenza, the center for the production of jewellery in Italy. He rapidly mastered the techniques and learned the secrets of the goldsmith's trade, as well as one of the fundamental traits of the firm: a keen eye for detail. The year 1976 marked the beginning of his business adventure: together with a team of five assistants he founded Gioielmoda, a small artisan firm that was the first step in a promising career that led to the birth of a brand of jewellery with a very strong personality. In the year 1997 the company embarked on a new strategy aimed at developing the brand. Gioielmoda became Pasquale Bruni SpA. The name of the founder was used to identify the brand and to plan an international development strategy.
Pasquale Bruni is regarded as one of the greatest designers of fine jewellery in the world. His inimitable taste has changed the interpretation of jewellery both in terms of style as well as production techniques. Today the founder is proud to have at his side his daughter Eugenia Bruni who has been the Creative Director since 2001, and his son Daniele Bruni, the company gemmologist. Three distinct personalities who are united by the same passion: a love of jewellery. A unique team where ideas, suggestions and emotions are continuously shared.

A piece of jewellery created by Pasquale Bruni is more than a simple precious object, it is a work of art that charms with its minute details. It reflects every woman and tells every woman's story. It speaks of character and seduction, grace and femininity, dreams and mystery, force and passion. Through symbols, irresistible forms and suggestive colours it communicates beauty, love, stars and dreams, sun and light, flowers and poetry. A magical and enigmatic world. The world of Pasquale Bruni.



--------------------------------------------------------------------------------------------------------------------------------------------------------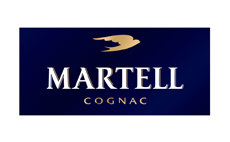 --------------------------------------------------------------------------------------------------------------------------------------------------------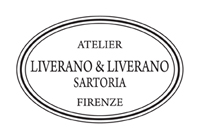 Liverano & Liverano are one of the last remaining Florentine tailoring houses, and are widely recognised as one of the finest bespoke tailors in the world. From humble beginnings the Liverano & Liverano atelier has become an icon of Florence and work internationally with some of the best men's clothiers.
The Liverano brothers began as assistants in the tailoring workshops of their native Puglia at a young age. At the end of the 1940's Luigi Liverano left for Florence to work with Commesatti, one of the city's great tailors. Two years later Antonio, aged eleven, arrived in Florence to work at his brother Luigi's newly opened atelier on the Via Panzani.  It was during the 1960's that the atelier would come to be called Liverano & Liverano, moving to premises in the Santa Maria Novella and again twenty years later  to where it now resides, next to the Arno, on the Via De Fossi.
The Liverano & Liverano aesthetic remains true to the Florentine tradition of tailoring. The jacket features a soft, sloped and generous shoulder, the sleeve head is clean and connects to a full and curved sleeve, the rich chest is balanced by a generous lapel with low breast pocket leading to a tapered waist and cut away, slightly short, jacket bottom. Constructed using a single angled side dart the Liverano jacket is clean and refined, typical of the Florentine tradition. The trouser is always pleated with a medium rise and cuffed opening.  The proportions of a Liverano & Liverano suit ensure a masculine and elegant silhouette.

Elegance is at the heart of ethos at Liverano & Liverano and they strive to produce pieces that are appropriate for the wearer, with a style that is timeless and produced from Liverano cloth archive that features only the best mills of Italy and the UK.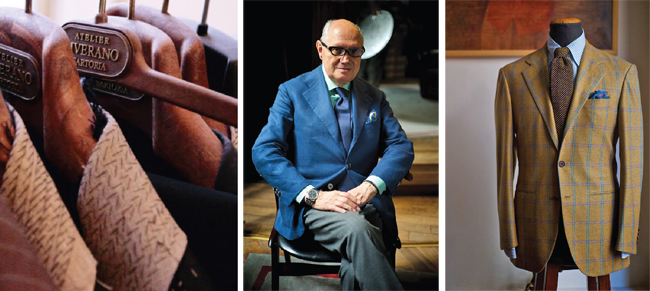 --------------------------------------------------------------------------------------------------------------------------------------------------------





A true Bottier, Duccio Venturi is a master in the world of Italian shoemaking. His story is actually born from a family tradition: both his grandfather and father made footwear.
When his passion for this craft began, Duccio wanted to raise the level of quality of everything that was a part of family business. At the beginning of his career, Duccio Venturi started working with Franco Moschino, and later went to Paris and started collaboration with Thierry Mugler, working on some of his ground-breaking fashion shows and events, which are now part of the history of fashion in France in the 80's.  

Still at tender age of 23 years, on his way back from a trip to Paris, he met Sergio Rossi and his wife, and they asked him to collaborate with them on the project they were just starting: the creation of their own fashion house.  So, together with 2 other young designers, Duccio Venturi became Sergio Rossi's first Assistant Designers.  This happened in 1983.  However, in the 90's, once the collaboration with Sergio Rossi ended, at the end of the 90's, because Sergio Rossi sold his company to the Gucci Group, he returned to his freelance work, for major brands, for very important shoe designers. Duccio Venturi collaborated with famous fashion houses, such as for Jimmy Choo, Chanel, etc., and in 2007, Sergio Rossi called him again, because he was starting a new project: to launch the designs of his son, Gianvito Rossi.  He collaborated a year and a half with this emerging brand, now a reality in the fashion world, and then, after 2 years or so, decide to start his own adventure, under his  own brand, because it seemed that the time had come.  Today with his  daughter, they lead and  create under  the brand Duccio Venturi, producing top level designs with great style and attractive price.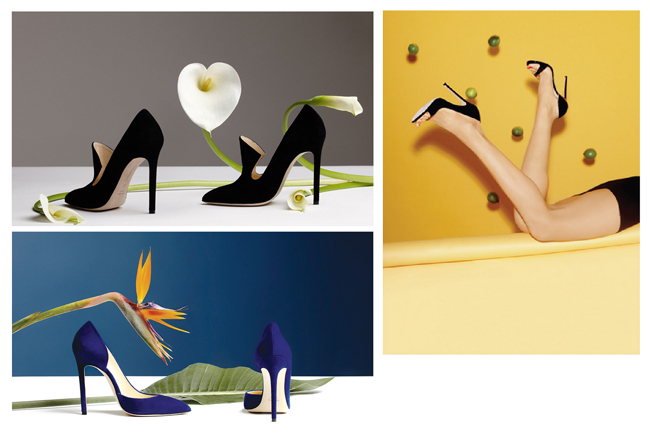 --------------------------------------------------------------------------------------------------------------------------------------------------------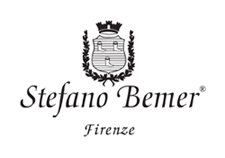 "A shoe is an object which, if of excellent quality, helps us to walk and live more comfortably. When made from high quality materials and using excellent craftsmanship, it becomes a product that pleases us and stands out from the inevitable globalization of brands and industrially manufactured products."
Stefano Bemer , 1964-2012
Stefano Bemer started his company in 1983 with a goal no less ambitious than creating the perfect Italian shoe. Through his curiosity, he taught himself the infinite variations of shoemaking by repairing shoes at first, attending courses and workshops and then mastering his own technique in the way it's recognized and appreciated today. Thanks to Stefano's commitment, the brand name has been more and more associated with the highest standard of Italian elegance and quality and, nowadays, stands synonymous to both style and refinement.
It's no secret that Stefano trained Daniel Day Lewis in the art of shoemaking for ten months in his workshop. But what many failed to learn about it was what brought them together (and what made me decide to step up and make an offer to continue Stefano's adventure): perfectionism.
DD Lewis and Stefano shared the same passion for their respective forms of art: one would not play a role but rather "become" his character; the other would not make shoes but rather give substance and matter to his ideas.
Stefano Bemer is more than a few iconic shoes. They are are bringing everything to its extreme potential, combining every model with the six lasts we have developed, each with a unique physiognomy.
This unique blend of style, quality and service defines the concept that Stefano Bemer embodies, aiming to become a symbol of a new chapter in man's fashion: the renaissance of the bespoke culture and a coronation of individuality against globalization.
This is the vision and reality implemented by Tommaso Melani, CEO and founder of the company that carries Stefano Bemer's name.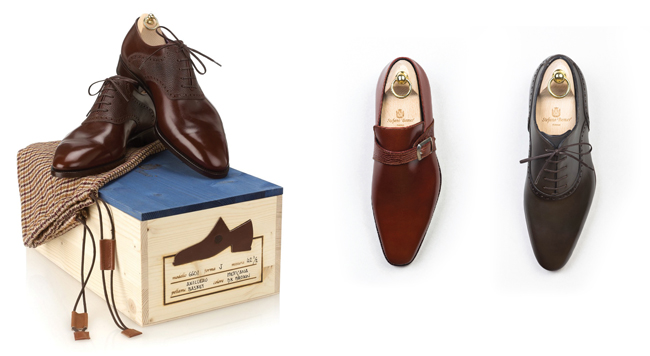 --------------------------------------------------------------------------------------------------------------------------------------------------------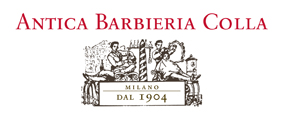 Dino Colla, a barber from Ferrara, opened his barber shop Antica Barbieria Colla in Via Manzoni, 19 in 1904 and today is real institution in Milan. Hundred years of history of hair and bristly beards. In Milan were 320,000 dwellers when Dino Colla was running his business in a world that is not easy to imagine today, trams, horse-drawn carriages crossing the streets and the first cars. Colla's success was largely due to his "style", the way he used to run the salon and the business. Serving customers wasn't his main duty whereas he preferred coordinating and training his staff. Thanks to his managerial approach he was able to deliver a 5-star service. Famous grooming techniques used at that time were: after shaving steaming hot towels, "sfumatura a candela" haircut, the first shampoos made of Marseilles soap flakes, bitter almond oil, egg, rum and salt. Colla pioneered a manicure service in his salon. Two beautiful girls were in charge of delivering that. Colla was not only a pioneer in customer service, he also fostered a mutual association of hairdressers and promoted a successful referendum that set Monday as a day off. After several years, the salon's success was widely acclaimed and started to be attended as a lounge for meetings, almost like a British club. It was indeed used by authorities for important events such as the inauguration of the Milanese International Exhibition. As the business and success were growing, Colla decided that the salon deserved more room, thus he moved in Via Verdi 2 (at the intersection with Via Manzoni) just right opposite Teatro alla Scala in 1919 (end of the World War I).

Being shaved at Colla is a ritual of great charm: steaming hot towels, massage with special pre & post undercoat moisturising cream, badger shaving brush and open razor shave are all part of the ritual.A full range of hair and men grooming products feature five categories of product exclusively designed and made for Antica Barbieria Colla. According to the founder's recipes, the products are produced in a limited edition.